Elopements and Engagements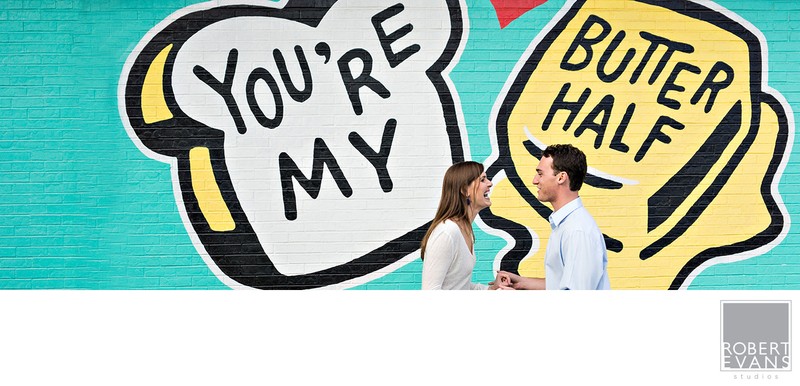 "I always suggest that we take a couple's engagement pictures in a location that has meaning to them. It could be the place where they got engaged, where they had their first kiss, the college where they met, or the embodiment of a shared passion in their lives. I have shot on the rooftop of a couple's home, in bars and restaurants, at movie theaters, museums, sand dunes, city street corners—you name it.
Wherever that place is for you, your images will have significantly more meaning if you intertwine this concept with your engagement session—much more so than if you take them in a park or location that has no meaning.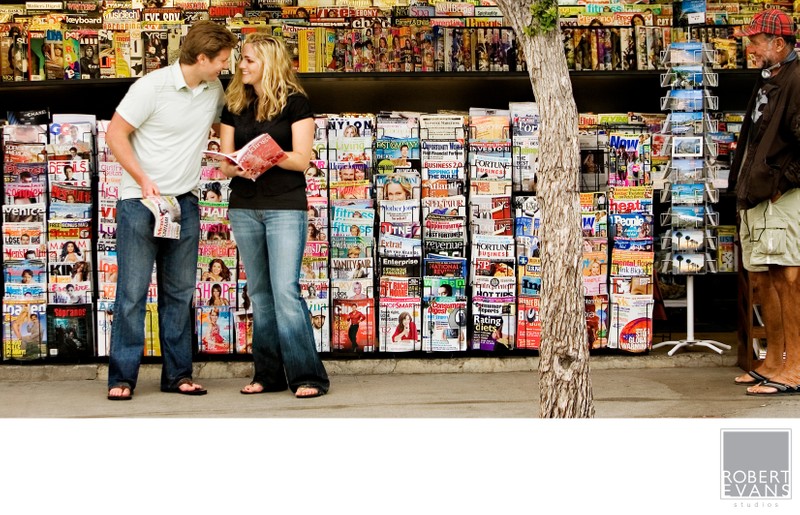 One of my objectives during an engagement session is to capture an image that deeply reflects the couple— so deeply that when you hang it on a wall in your home and guests see it for the first time, they react by saying, 'Wow, what a beautiful picture...that so captures you two!'

The same goes for elopements. When you are doing a ceremony for just the two of you, you don't have to worry about guests and can choose a venue based on your needs alone. So why not make it something unique and meaningful?
Do you have an idea for a location? Let's talk about it! You have one chance to get those jaw-dropping engagement or elopement images, and you are only limited by your imagination. Let's make these images something your friends and family rave about for years.
Anything is possible… Robert Evans
Take Me To Your Special Place... Anything is Possible...