Single Day Wedding Coverage In The United States...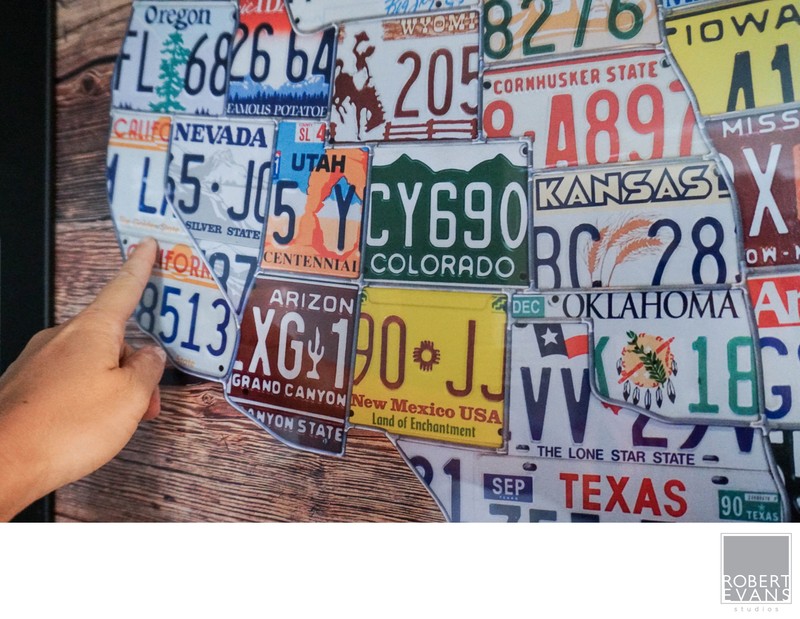 Our all-inclusive, one-day wedding and event coverage within the contiguous 48 states is designed for couples who place wedding photography at the top of their wedding day priority list and want only the best. And the affordable rate includes travel expenses and taxes, so there are no surprises regarding the budget.
Robert will travel to your state to photograph your wedding day, from getting ready to cake cutting—up to ten hours maximum per event. Robert then designs his Robert Evans Studios signature coffee table art book, which will be delivered within four months of your wedding day. All travel expenses, single-day coverage, and sales tax are included for a flat rate of $8,895. We would love to hear about your wedding plans; please reach out with any questions.
(Robert is also available for weddings in Alaska and Hawaii. Contact us for a custom quote.)
Multi-Day Destination Weddings Around The World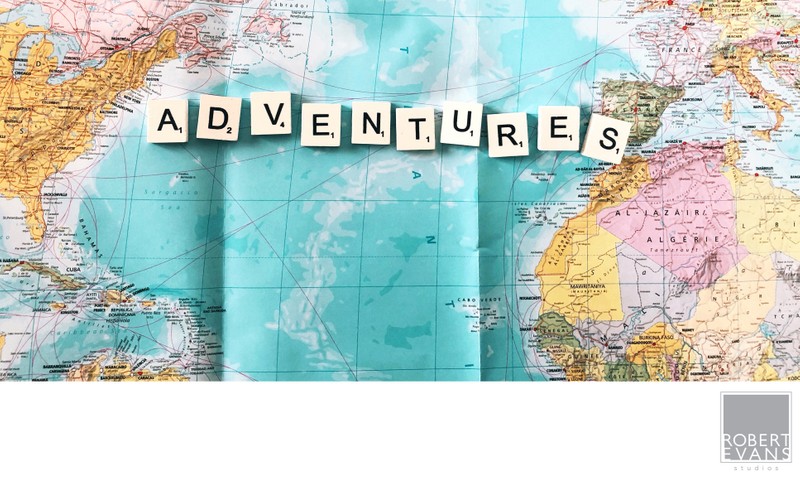 Robert travels the world and has photographed hundreds of destination weddings abroad. Robert photographs the entire weekend of wedding activities for most destination weddings—generally up to three days of shooting for a flat fee. Robert arrives the day before the first event to ensure he is rested and ready to go for the first event. Robert departs the day after the last event.
Robert's photography coverage includes welcome parties, wedding rehearsal and rehearsal dinner, golf and adventure outings, spa days, farewell brunch—whatever the couple has planned, and the all-important wedding and reception.
We would love to know more about your wedding plans. Please reach out and share all your ideas and the details you are planning for your wedding day. We will create a custom coverage plan that works for you and your destination wedding, regardless of size or location.
Why Robert Evans...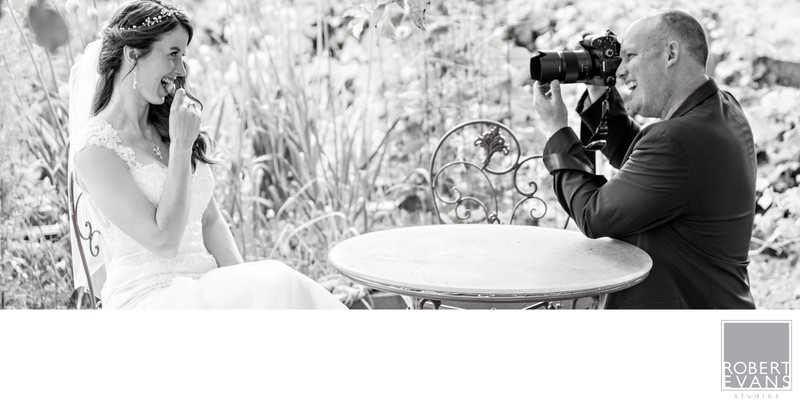 Calming. Experienced. Creative. Artistic. Friendly. Passionate. These are all words that describe Robert's personality behind the camera. Suppose you are looking for a photographic storyteller who will blend in with your family and friends, unobtrusively capturing unforgettable moments and details on your wedding day. In that case, Robert Evans may be the right photographer for you.
What makes a great wedding photographer goes far beyond the ability to take a pretty picture. Robert brings 25+ years of experience photographing weddings. He has learned how to make wedding photography a pleasurable experience for all his couples. His easy-going personality puts his couples at ease, all the while having fun and blending into the day. Behind the scenes, he guides and educates his clients on what to expect before, during, and after the wedding. He listens and adapts his approach to each client's individual needs. This is why Robert's past clients rave as much about their wedding photography experience as they do their beautiful wedding images.
Robert has a unique vision that cannot be duplicated. No two photographers see the same; each person's eye is as individual as their fingerprint. Robert's wedding photography captures authentic emotion. His images are timeless and creative, and years later will transport you right back to the exact moment and the feelings you felt on your wedding day.
Although he is hired by the wedding couple, Robert secretly admits he photographs 90% of his weddings for himself. He has to be excited with the images he captures at the end of his wedding day to be fulfilled as an artist. That, along with his client's excitement, appreciation, and joy, motivates and fuels Robert's passion for each wedding he photographs.
The process...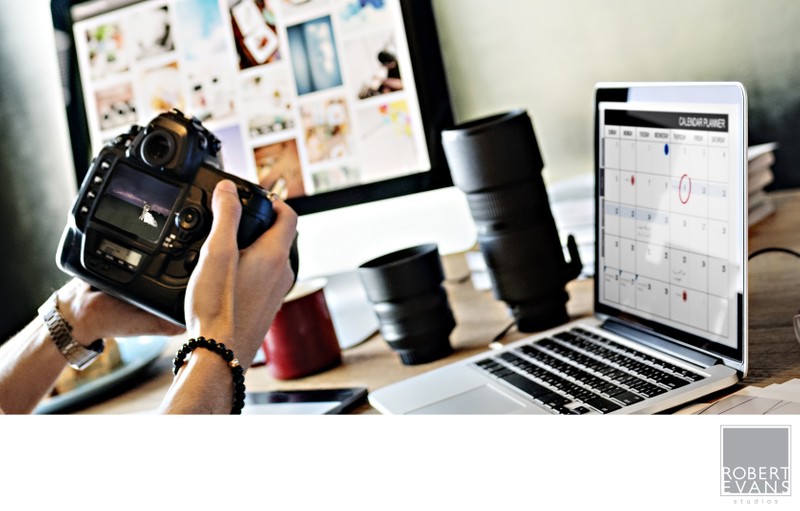 Robert photographs approximately 15 weddings and events each year. Robert will arrive one day before your wedding, so you have peace of mind knowing he's on-site and ready. On the wedding day, Robert is with you the entire day. From getting ready to the ceremony and through the end of your reception (up to ten hours), he works to capture the story, joy, and emotion of your wedding day.
Robert photographs each wedding in a RAW file format—the best possible format to allow for adjusting and fine-tuning images. After your wedding, Robert personally culls and processes the best images, editing out everything else. This process allows him to focus on images with the best possible composition, quality, color, and sharpness. He delivers only the best images from your wedding day—usually between 800-1,000 digital photographs—available for viewing on a secure online gallery no later than three weeks after your wedding day. Robert can also select a few of his favorite images within 24 hours to share with you, so you may use them on your social media.
After your images are processed and uploaded, Robert designs your Robert Evans Studios signature gift book, which will arrive on your doorstep no later than four months after your wedding day.
You may also create your books; all album designs and approvals are done virtually, with our album design software, from the comfort of your home.
Robert's services are secured with an advance deposit at the time of booking. He is also available for engagement sessions for a separate fee.
Quick Timeline | At A Glance
Secure Robert Evans | 1 Year to 6 Months Out

Engagement Session | 6 Months from Your Wedding Date

Finalize Photography Timeline | 1 to 2 Months Out

Final Balance Due | 14 Days Out

Wedding Day | Smile, Laugh, Love, Cry, Dance

Receive Wedding Day Selects For Your Social | 24 Hours After Your Wedding

Wedding Images Available to View Online | 2 to 3 Weeks After Your Wedding

Wedding Album Pre-Design | 2 to 3 Weeks After Your Wedding

Robert Evans' Signature Gift Book Arrives | 3 to 4 Months After Your Wedding
Our albums...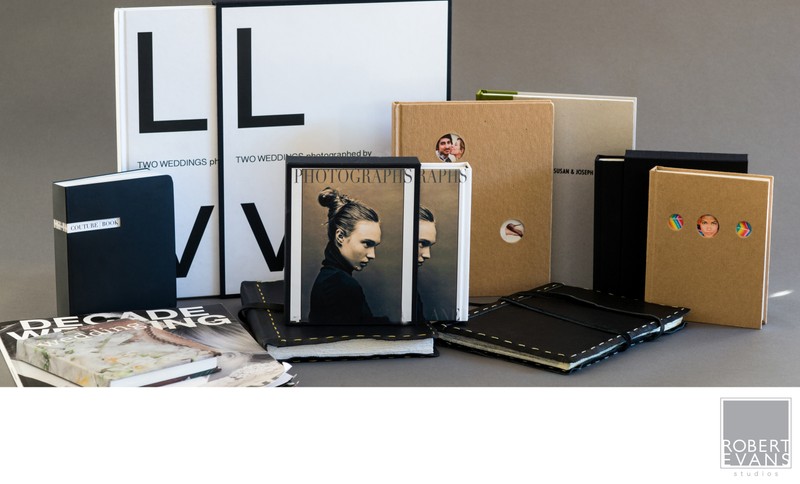 Robert has told his clients' stories with his unique vision for over 25 years. He truly believes every couple should have a wedding album, so he includes an elegant, coffee-table-style book for every wedding couple. There is something about the timeless power of a photograph, and there is no better way to relive your wedding than by touching, smelling, and feeling the pages of one of our handmade books. All of the albums are printed, hand-stitched, and bound here in the United States.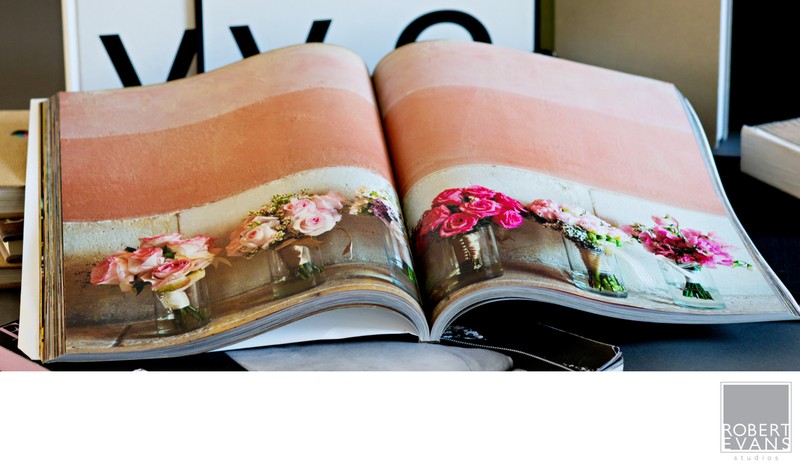 Robert's photographed many big names. Can we afford his services...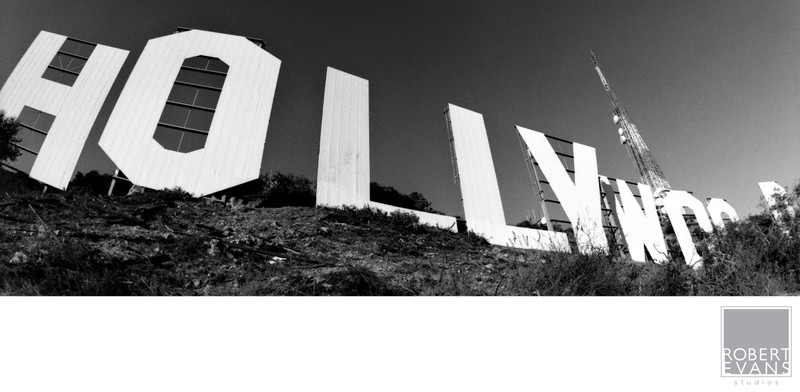 The simple answer is yes, you can.
Over the years, Robert's eye has caught the attention of some of the most recognizable names in the worlds of music, television, cinema, and business, who have handpicked him to photograph their weddings, portraits, family vacations, parties, and personal events.
"It's a world that chose me," says Robert. "I didn't choose it. I am honored when I get these commissions, but it's my everyday clients that I get to have a close and personal connection with, which I cherish. I treasure having an ongoing relationship and staying connected with my clients over the years."
Many people have made the mistake of not contacting the studio because they assume Robert's fees must be way out of their price range based on his past client list. But this is not the case. While Robert is honored and enjoys photographing celebrity events, his favorite couples are people like you, me, and him...
Robert is down-to-earth, easygoing, calming, and fun to be around. He will blend in with your guests, becoming part of your family. Robert tells the story of your day with the same approach and attention he uses for every wedding he photographs, regardless of who is on the other side of his lens. His mission is that every couple should have timeless wedding images they will treasure for the rest of their lives.