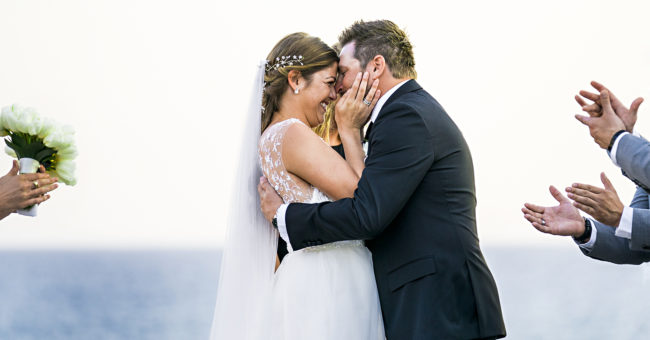 Couples first kiss as man and with their best friends close at hand
Composition, whether in-camera or finalized in post-processing, which is the case in this Image, can transform a beautiful moment into a great image. I find the more simplistic the image, the more powerful the impact.
The uncropped version of this image includes more of the bodies of the bridesmaid and the groomsmen on either side of the couple. Simply cropping out their bodies, leaving just their hands, places more focus on the newlyweds embracing, using only hands, as a symbolism for the bridal party. The bride's hands on the groom's face make this moment sweet, so I also wanted to hands to be the theme to the overall image.
Robert Evans