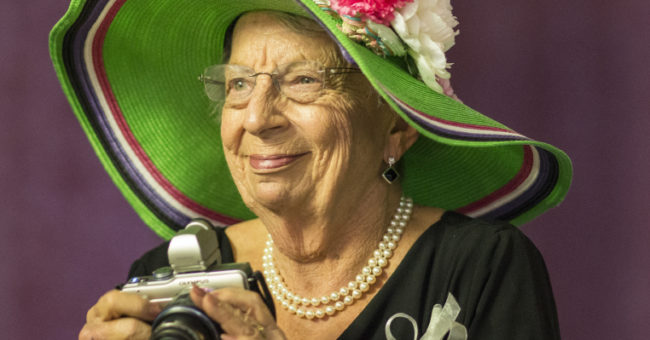 I don't mind a little competition on the wedding day from other family members, especially grandma, as long as these shutterbugs don't break the two most important rules.
1. Be considerate and don't jeopardize my job as the paid photographer by getting in the way or in the backgrounds of my shots. Ultimately, the wedding couples are the ones who suffer when the wedding photographer misses key moments during the wedding day.
2. Don't take better pictures than me. 😉
I personally don't mind others taking pictures, as long as they are considerate and aware of me and my job. But if someone is selfishly taking pictures, oblivious of the photographer you have invested in and whose job it is to photograph your day, that negatively affects the outcome of your pictures.
Wedding photography tips for couples, Page 94 "The Secrets of Spectacular Wedding Photography"
The one other time during the wedding day I feel it's best to put down your camera and smart phone is during the ceremony, especially for processional and recessional. When you are a guest at a wedding and you are in the background of these photos we want to see your smiling faces not your cell phones in front of you face.
If you look at this image, I think you can agree, smiling faces would be much more aesthetically pleasing than a bunch of smartphones. All eyes should be on you…
Robert Evans