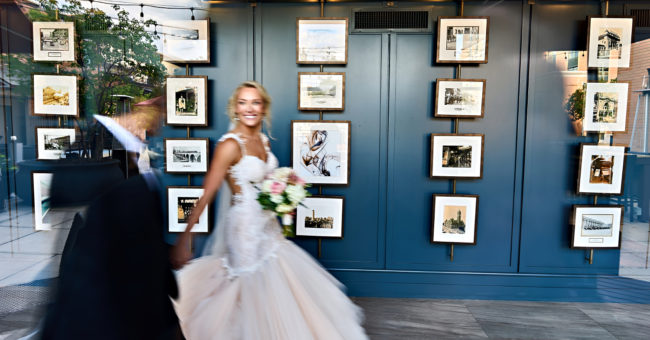 Before each wedding I photograph, I tell myself, "This is going to be the best wedding I have ever photographed."
I challenge myself each weekend I am lucky enough to be photographing someone's wedding day. I want to capture artistic, unique, emotional, timeless images that tell a story. I tell my couples when they hire me; I shoot 90% of their wedding for me. Meaning that if I go out and capture images that excite and fulfill me, I know my couples will be happy too. As a photographer, I feel it's important to shoot for yourself, especially if you don't want to burn out. This attitude has made a huge difference for me; I still love what I do, thirty years later and over one thousand plus weddings to date.
That doesn't mean I don't listen to my client's wants and needs; I absolutely do. I want to know what images, moments, and people are important to them. Then, of course, I make sure I accomplish and capture those images, but I am always looking for those opportunities to show my vision as a photographer and an artist.
This image was shot through a window with a 14mm lens moments before the couple walked into their party. I loved the hallway full of framed images, a photograph within photographs.
I slowed my shutter speed down on purpose to create just a touch of motion blur as they walked by. I envisioned the metaphor, "Your wedding day goes by in a blur; make sure you have amazing photographs to remember your day."