The Secrets of Spectacular Wedding Photography
For Anyone Planning A Wedding

By Robert Evans
Wedding Photography Tips For Couples Getting Married
Thank you for your interest in this book, which is truly a project of the heart. I've had a long, successful career as a wedding photographer, but I often hear stories from couples who have had a negative experience related to their wedding photography. So I decided to share experiences from my twenty-five-plus-year career, and offer tips and advice that I have learned from my many successes and my own trial and error. Hopefully, I can help prevent future sad wedding photography stories, for anyone who is tying the knot. I hope this book helps you to have a perfect wedding day, captured with beautiful photographs that last for generations.
Click Buttons For Purchase Options
This book is written for all couples, planning their weddings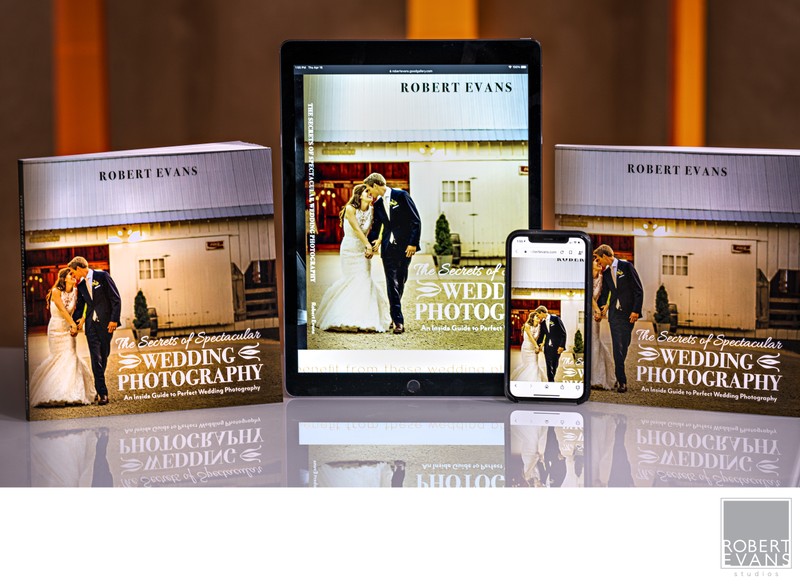 Wedding photographers will benefit from these wedding photography tips as well.
The Secrets of Spectacular Wedding Photography is available
as an 8x8 perfect-bound softcover Gift Book
or
Sample Page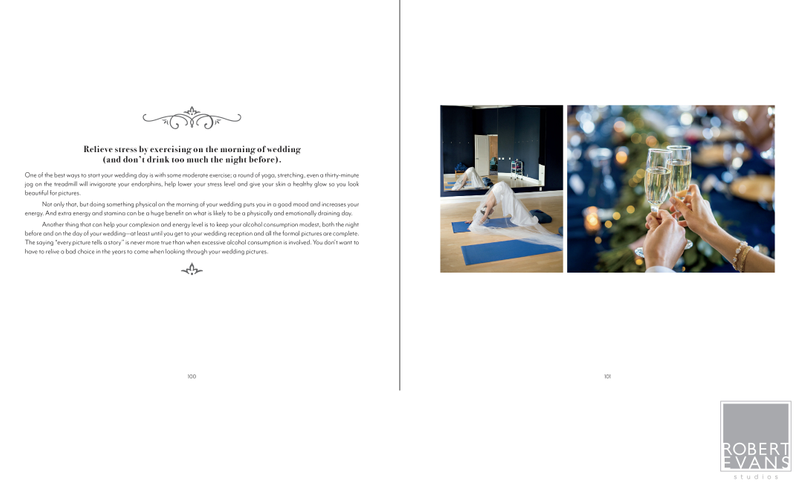 These wedding photography tips are easy to read and address the complete wedding photography experience. They are broken down to, before, during, and after the wedding day. There are 165 pages of wedding photography tips and information, written by Robert Evans who has had a successful twenty-five-plus-year career, photographing weddings.
Sample tips
Key communications between you and your photographer to eliminate regrets before and after your wedding day
Experience a stress-free day, how to eliminate anxiety
Hiring the right photographer based on their experience level and your budget, and what to expect
Practical wedding day photography timelines
Taking advantage of emotional photographic opportunities throughout the wedding day
Key moments during the day you can share with your photographer, that produce can timeless imagery
Understanding a photographers workflow during your entire relationship
Managing expectations on both side of the camera
Wedding photography terms and jargon, Shoot & Burn, Do I need a second shooter, Raw vs Jpg
Back up your wedding images for life, It's never if… but WHEN hard drive will fail
Tips on how to get your family and friends to be on time for pictures
How to keep other vendors from making you run late
How you can be completely relaxed through the entire process
Ensuring your photographer will want to work hard for you and produce their best work